Setting up your home yoga space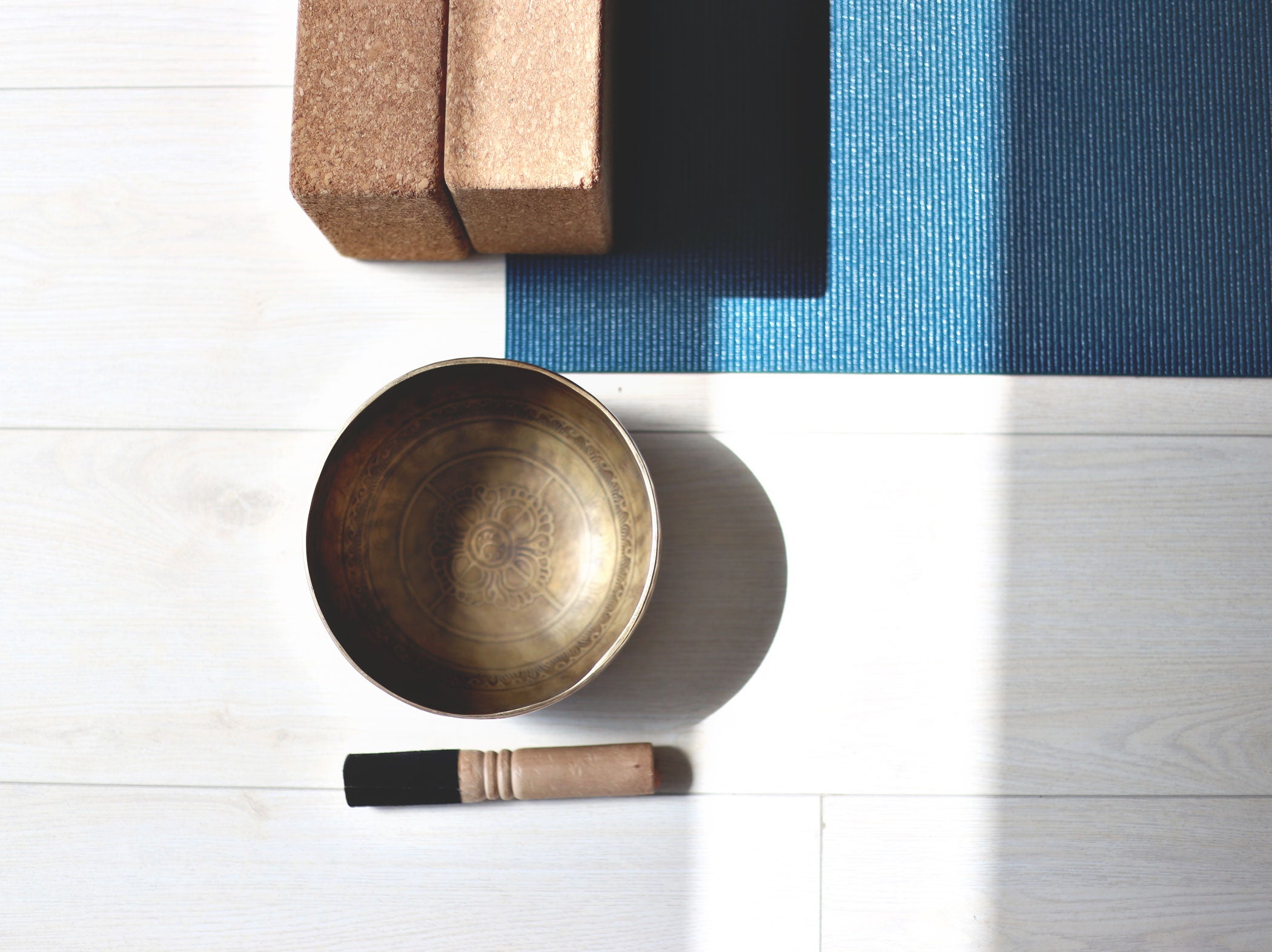 The space around us can be a really powerful tool in starting, building and deepening our yoga practice. As we move on the mat, our focus begins to turn inward and what surrounds us can help us with this shift.
Before lockdown, for many of us this space was the studio, but with the physical doors closed for now, we are having to turn to corners of our homes to move and meditate.
So how can we craft a space at home that inspires the same sense of focus, rest and reset we want from our practice?
1. Try to find a moment in the day of a little peace
It is difficult to find a moment of peace for sure. Our homes are our wonderful comfort spots but they tend to also be filled with reminders of to-dos! Try to notice which moments in your day have a natural lull and start small perhaps, carving out a 5 minute spot in your day where you can take a moment to yourself.
2. Get creative with the space you have
You want to be able to roll down your mat and have some space around you to kick a leg or two about, but realistically there might be some navigation in our spaces at home for our mats and bodies! Get creative with where you can rearrange a comfortable corner, perhaps even just a dedicated space your mat could potentially remain, so you can retreat to this spot when you need it.
3. Try and keep it separate from where you work
Having a physical separation of work and rest spaces can help you switch off. Like stepping through the doors of the studio, your practice space can help you shrug off any stresses from your working day, giving yourself a dedicated environment for your body to move and your mind to relax.
4. Create a calming atmosphere
Music, plants and scents might just seem like nice touches, but these elements tap into the senses and can really help you dive deep into a different headspace. They help you connect your space with your practice, which is really handy if you are transforming a corner of your home that you haven't yoga'ed in before. Bring your cheese plant from your bedroom through if you like, light the candles you only crack out on special occasions and rub some essential oils into your wrists. We also have plenty of playlists on our Spotify if music helps you get in the mood.
5. Have everything you need
And before you start practicing, do try and make sure you have everything you need to hand. Blocks, bolsters, blankets, cushions, comfies… whatever you think you'll need during your practice to help you get in and out of postures, find some space in your flow and end in a super snug Savasana.
6. Make it your own
Above all else though, remember this space is yours! It's for you and should work for you to relax in.
We'd love to hear about and see snippets of the space's you are creating at home for your practice. Comment below or send us a picture either on our Instagram or FB.
Big love all. Trika Yoga Xxx