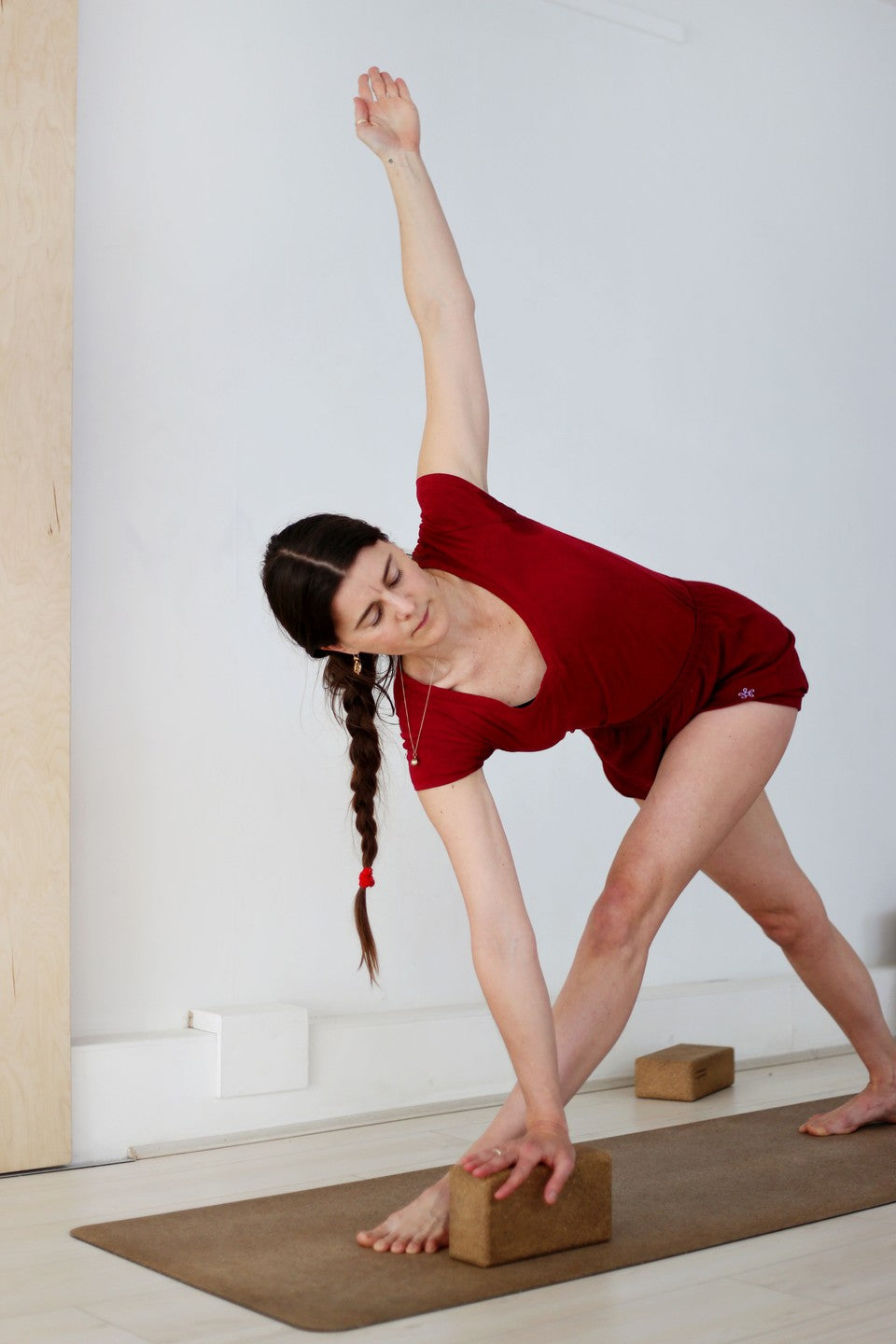 We are welcoming Iyengar classes with Charlie to Sunday mornings at the studio, so we thought it was only right to explain a little about the what, how and who of this style of yoga, for those of you who are new to it!
Who was Iyengar?
B.K.S Iyengar - full name Bellur Krisnamachar Sundararaja Iyenga - was one of the first students of Tirumalai Krishnamacharya, widely called the "Father of Modern Yoga". Both Iyengar and his teacher were influential in popularising the practice of yoga in India and bringing their styles to people in the West of the world. Practices like Ashtanga are also derivative of this lineage, and both Iyengar and Ashtanga descend from the most classical Hatha Yoga tradition.
Why did he develop his own style of yoga?
There are many reasons, but mainly, Iyengar wanted to spend more time in asanas and craft more precision in a practice accessible to all. He started practising himself because he had ailments as a child, and experienced first hand the benefits of daily yoga. He saw his body strengthen and his mobility improve, and wanted to share these practices with as many people as possible. He ended up teaching all over the world!
As he deepened his own practice, Iyengar came to see yoga as an art and a science. He grew extensively knowledgeable about anatomy and alignment, and pioneered yoga as a therapeutic discipline. Over his life, he studied and practised yoga continuously for over 85 years.
Throughout his life, he held firmly the belief that yoga is for everyone, and should not be limited to one body or one mind. We totally agree!
Ok, so what is Iyengar Yoga?
It is many things, but first and foremost, it is a practice of precision in body and mind. Rooted in the Eight Limbs of Yoga tradition, designed by Patanjali, Iyengar uses over 200 classical yoga asanas and 14 different styles of pranayama (breathwork) on the mat.
Postures can be held for some time with props to allow for correct alignment of the body and to move with intention, but also can be taught at a fast and dynamic pace (think lots of jumping and sequencing, while also cultivating a detailed approach to asana). Many see Iyengar Yoga as a moving meditation that encourages constant body awareness and a move towards harmony (so Ashtangis, we think you will like!). In these classes, you will learn the subtleties of correct alignment, echoing what Iyengar is known to have said: 
"When stability is achieved in a pose, it's then possible to safely intensify the depth of the posture."
Overall, its three aspects - alignment, sequencing and timing - blend to provide a practice of varying advancement and you are encouraged in Iyengar to allow your practice to develop across all aspects of the mind and body.
Great. So what are the benefits?
We keep starting sections with this word, but MANY! Iyengar will give you space to get to know your body, improving awareness, as well as strength, flexibility and mobility…
As an alignment-focussed practice, it can be incredibly remedial for postural and structural problems too, and while it may be methodical, it is far from easy! You will have to work hard throughout, cultivating focus, balance, stability and patience. It can be challenging, but like all good stuff, the benefits are aplenty.
Essentially: Iyengar acknowledged all bodies as unique and therefore advocated the use of props to ensure, that above anything else, the asanas we know and love could be practised and enjoyed by all <3
Fancy joining on Sunday mornings at 9.45-11am for a 75-min Iyengar Yoga class? Book your spots here!