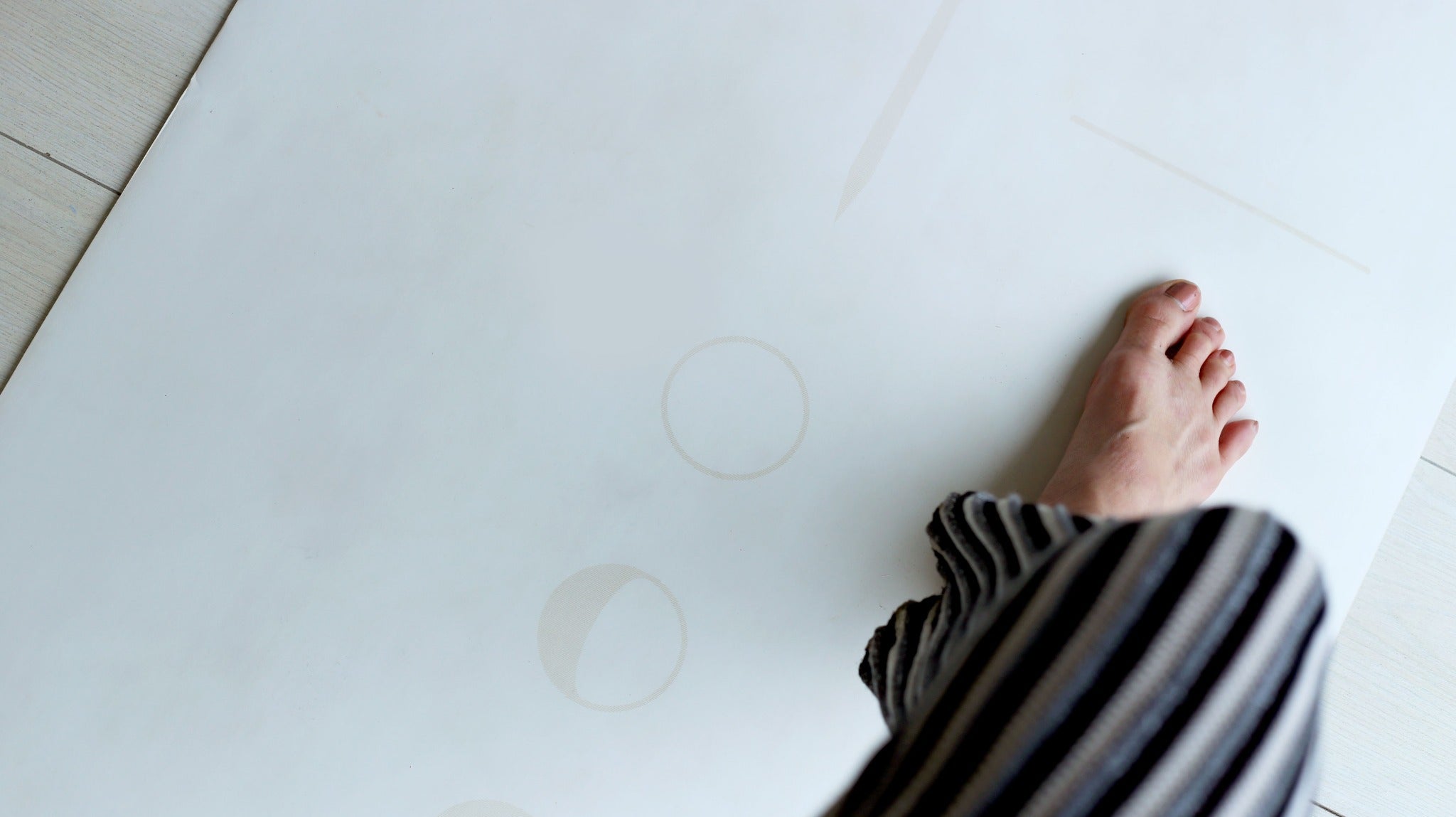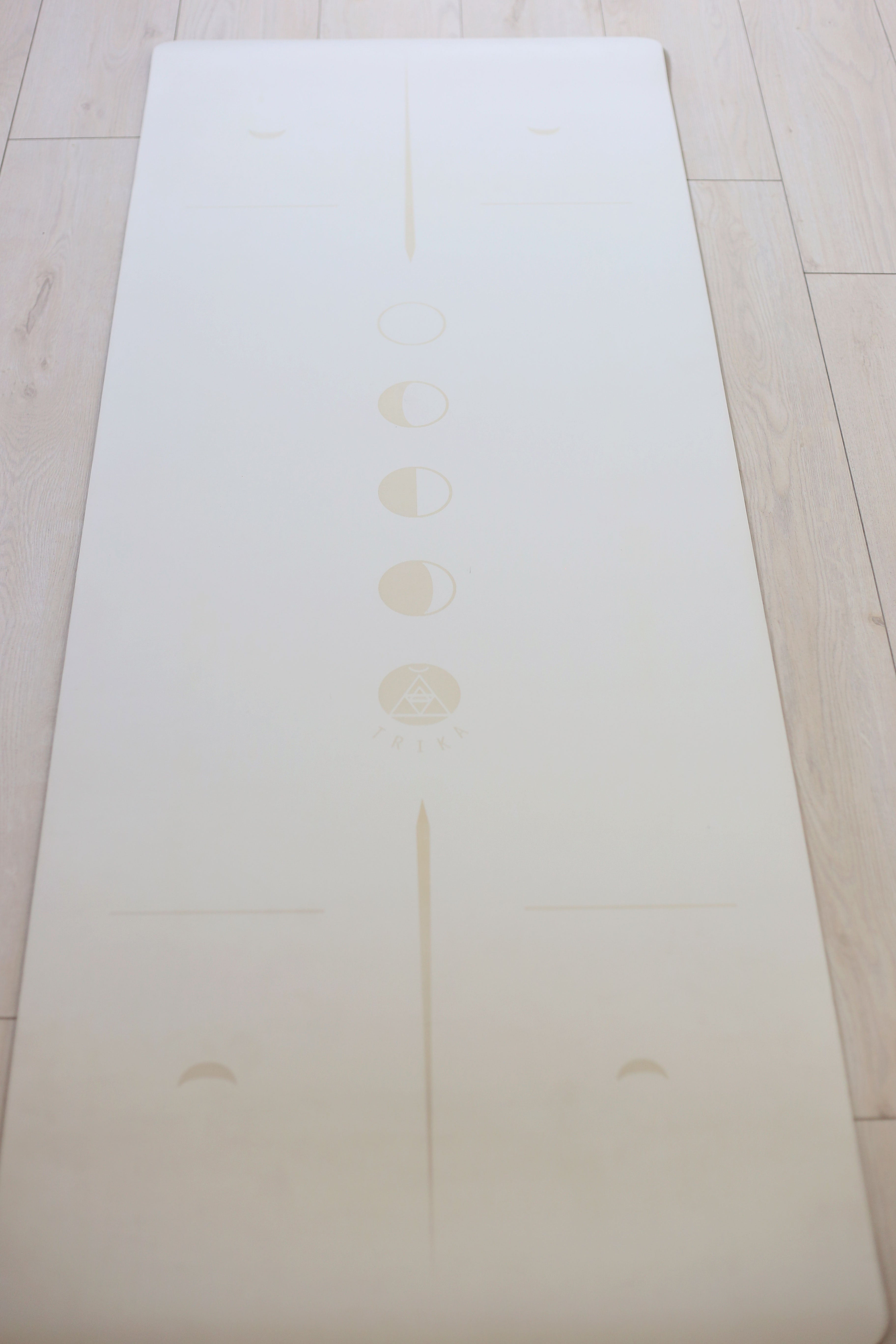 White Moon Phase Grip Mat
The moon phase design runs centrally down the middle, along with a midline alignment line and horizontal lines at the bottom and top of the mat for hand and feet alignment.
It has a natural rubber base and a polyurethane top surface that provides a soft cushion and a very grippy surface for your practice! Comes with a sage green mat carry strap that can double as a strap for your practice!
Dimensions: 183 x 96cm. 5mm thickness.