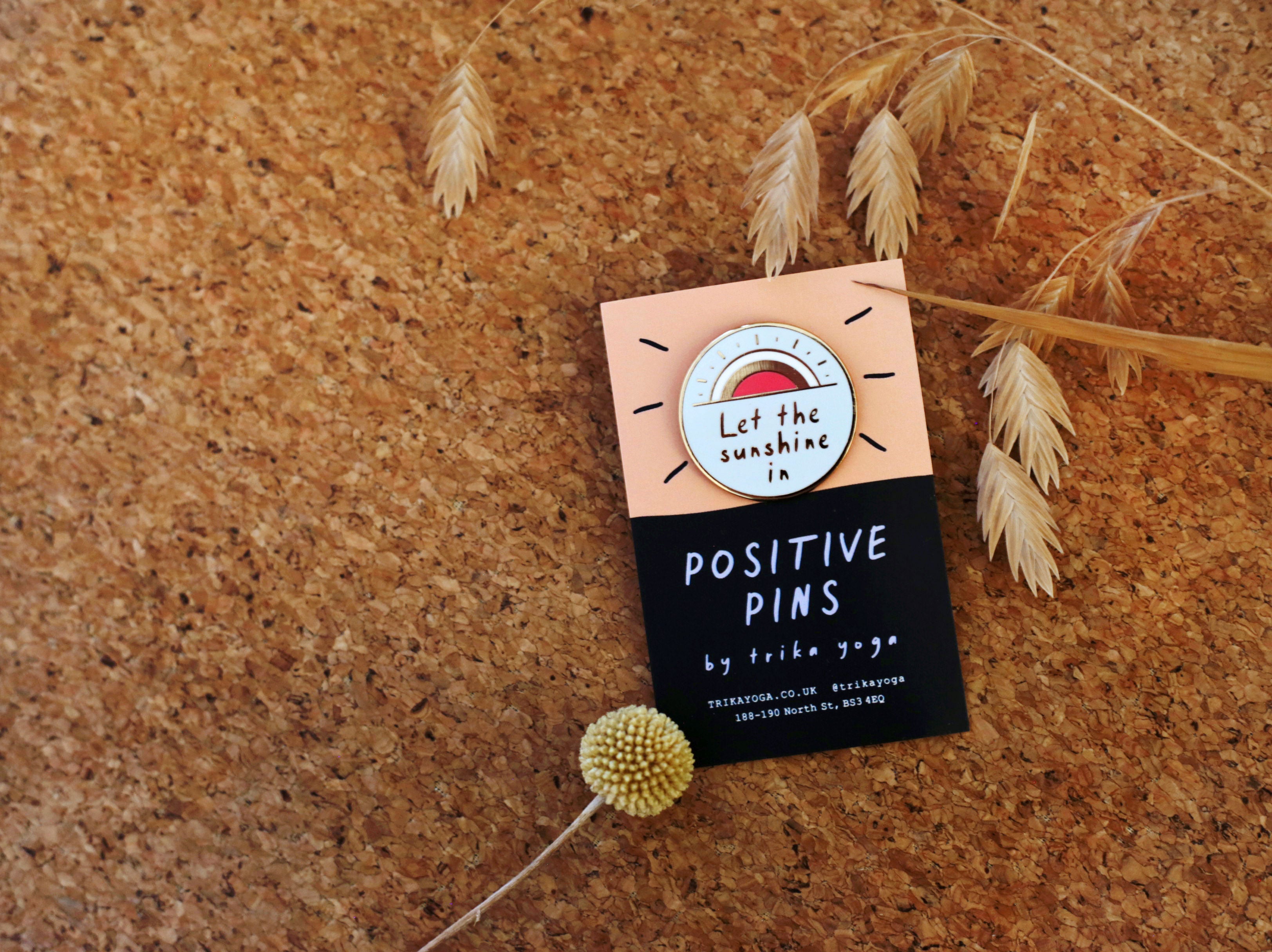 Positive Pins: Let the Sunshine In
Our Positive Pins are here for your little doses of positivity for you, as reminders on the daily, whenever you catch a glimpse of them. 
Say hello to this one in the line up of 3; Let the Sunshine In! We are all about the sunshine. Physically but also metaphorically, and this year especially! It is a lovely reminder for all of us to lift our faces, hearts and spirits up to receive the sunshine - the goodness of warmth and light - into our hearts, bodies and minds.
They are hard enamel pins, measure 30mm wide and have a rubber backing for a grippier hold on your item you're pinning on!