Gift Cards at Trika: the perfect Xmas pressie!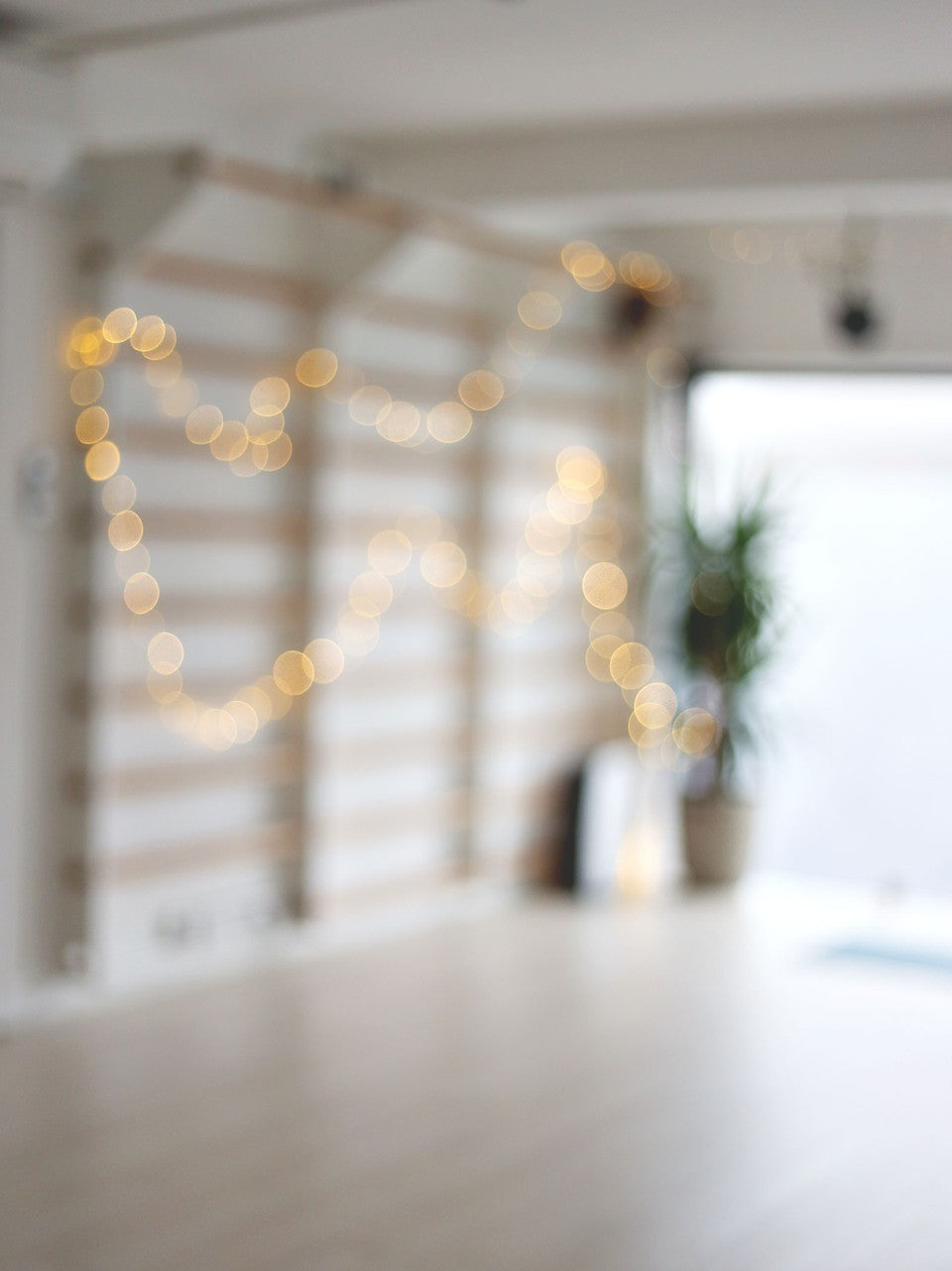 Woo, December is officially here and so comes the festivities. If you couldn't tell, we LOVE this time of the year - twinkly lights all over the studio, extra snugness to classes, spreading the cheer with some extra special classes for you this season…
And you're probably, definitely, starting to think about what to get your loved ones this Christmas. Well that's where this post might come in handy! Dating a devoted yogi? Got a parent who's a regular at Trika? Know someone that wants to get into yoga in 2023?
Check out our Gift Cards :)
These snazzy, pocket-sized, beautifully designed cards are full of gifting potential, with pretty much anything you can think of (Trika-related) to be put on there. But before we get into some specific gift card ideas below, we thought we'd give you a quick rundown on how purchasing one works…
BUYING A TRIKA GIFT CARD (online)
Head to the page -

https://trikayoga.co.uk/pages/buy-gift-cards

and hit 'click here to buy'

You'll be taken through to the Gift Card page on our mindbody site. Hit 'select gift card'.

Scroll to select what you'd like to put on your gift card. You can choose something specific from what people commonly gift, or a custom amount.

Fill out the form that comes up - Who your gift card is 'To' and 'From', a wee message and picture corresponding to what you've chosen to gift (option to keep this blank too!)

You can preview your gift card then click 'make purchase'.

Now you're in your basket, you can apply a promotion code here if applicable, and just double check your order.

Click check out - this will prompt you to sign in, so if you haven't already got a mindbody account, do register or log out as a guest.

Then insert your payment details and click confirm! Your recipient will be emailed their gift card*
*If you'd prefer to wait until Christmas day, do opt out of emailing the gift card recipient and just have it emailed to you. Then you can forward it to them when the time is right.
**Alternatively, you can pop down to the studio after buying your gift card online and get it written up as a physical one - this is a really nice option if you're local and want to give them something to unwrap! :)
BUYING A TRIKA GIFT CARD (in person)
Pop down to the studio or catch us at the desk when you're coming in/ out of class

Say you're here to buy a gift card

Let us know what/how much you'd like to put on your gift card - feel free to ask us Q's about what to pop on there!

You will be asked if you have a mindbody account. Simply give us your name if you do. If you don't, do try and sign up for one (via our free app or on our website) before coming in. Any issues, we can set you up with one there, but please bare in mind this might take us a few moments.

While we're processing your gift card, we will ask the name of your recipient too, which we record so when they come into redeem their gift, we've got all the necessary info

We can take card or cash payment*

You will be handed a gift card with a wee envelope, complete with a unique gift card ID number for your recipient to quote when redeeming. On this card, you can write your 'to', 'from' and Christmas message - you're all set!!
*A receipt for your gift card will be sent via email to the address given on your mindbody account.
REDEEMING A GIFT CARD (to tell whoever you're gifting!)
If you haven't already got a mindbody account with us, do set yourself up with one by downloading our free Trika Yoga phone app or heading to our

website

. No need to do this if you already have one.

Have your unique gift card number ready and either email us or pop by to say you'd like to redeem your gift card.

Do try and let us know who bought you your pressie as well, as it helps us when linking up your gift.

If your gift card corresponds to any of our services - classes, massages, private sessions - we will assign these straight to your account and they'll be ready for use immediately.

If your gift card is for something physical - say from our shop - you can pop by to pick it up or we will go through posting options to get it to you.

If you don't redeem the entire amount on your gift card, do keep your unique number safe and have it available when redeeming the rest in the future.
Any Q's about any of this, do shout!!
P.S. Our Gift Cards are redeemable for up to 12 months after the date of their initial purchase.
Ok, ok, now all that processing stuff is out of the way, we can finally get down to proper Christmas stuff with some Xmas pressie ideas to pop on ya gift cards! Here are some of the most popular we've noticed people purchasing over the years <3
Class Passes
A really flexible option that could apply to anyone - regulars to the studio, those looking to start, someone who pops in on and off - are our class passes. So much to choose from but here's an overview of the price points:
Drop in Class Pass….. £15
PreTeen and Teen Class Pass….. £48
All our class passes are valid for 12 months once they've been redeemed by your gift card recipient. They are also easily shareable between accounts, and if someone wants to bring a friend one day on their account, they can simply use up one of their class passes. Come on and off as much as you want (number of classes in your passes permitting of course) in the 12 months your class passes are active - weekly until they run out, or take a 6 month gap - whatever works!
Massages
Ok, the ultimate Xmas gift has to be this one and would you believe there, there's an insane amount of options here too!
Massage at Trika has been blossoming these last few years and we are proud to say our therapy room is open every week, with lots of options to accommodate your schedules. Have a look at those here and check out the therapies we offer below:
Incorporates the whole body, with focus on specific areas if wanted
Ease sore spots and relax muscle tension pre and post birth
Releases chronic patterns of tensions for those with specific areas of tightness
For the maintenance of health or injuries, geared around what your body needs
Applying pressure with fingers to the feet to release energetic blocks and restore balance
A traditional style applying pressure at key points to support the flow of energy in the body - on a futon on the floor and fully clothed.
Choose from 60 and 90 minute massages and enquire about combining therapies too. We suggest buying the equivalent of an appointment length (£55 for an hour or £70 for 90 mins) then your recipient can decide which therapy they go for, unless you know exactly what you want to buy and with who!
Candle-lit, sweet music, glorious smells… massage at Trika is magic ✨.

Photo courtesy of @bon.middleton
Trika at Home classes
Perfect for those who either use our online classes regularly or who don't live in the area and can't make it to classes. Choose from:
Trika at Home 1 Class Pass….. £5
Trika at Home 1 Week Pass….. £16
Trika at Home 1 Month Pass….. £34
The week and month passes are fab because they offer unlimited sign ups to classes in that time window, and once you've signed up for a class and received the link to the livestream, it will be available for playback 7 days afterwards too! Wonderful for those you want to share Trika with, anywhere in the world :D
Beanies + other merch
We recently got a drop of our brand new Wilderness Beanies, which would make the perfect Xmas pressie - cosy for the winter months plus any adventures set for 2023. Comes in rust, dusky pink and mint, which your recipient can choose when they come to redeem. Pop £17 on your gift card to cover one of these.
Other merch options to consider include our yoga mats (cork, foamy and our moon phase mat), jumpers, hoodies and vests, and our props (blocks, straps, bolsters and our prop/cork sets) - all fab pressies you can pop as custom amounts on our gift cards!
A Private Yoga Sesh
Our studio and teachers have a whole host of availability for 1:1's at various times throughout the week, specifically geared to whatever you'd like to work on. We organise privates with a teacher of your choice, or set you up with someone we think would work well for your needs. Both in person and online options are available, for exactly the same price as you'll be receiving the same level of attention for both!
If you know someone that would love to receive this as a gift, do buy a gift card with the custom amount of £55 (60 min sesh) or £35 (30 min sesh), letting them know in the message that this is what it is for. When they come to redeem their session, we will organise the when, the what and the who then. A loooovely offering for that someone special!! <3
Our Fertility Care Package
And finally, if you know any new mumma's/ mumma's-to-be this Xmas that would hugely benefit from something extra nurturing, our Pregnancy + Post-Natal Package is the way to go.
This generous beauty includes:
1x 1:1 Private Yoga Session
At just £175 (worth £204), it's a really wonderful way to support someone through the different stages of motherhood. Pop the amount on your gift card and let them know this is what it will cover. We will then sort when they'd like to book in to receive these various offerings. A beautiful, beautiful gift hey?
Aaand with all that in mind! We currently have our 12 Days of Christmas Offers running Dec 1st-12th 2022. 
Do head over to our IG for daily updates on the offers we have running each day, where some would make perfect gifts for your loved ones this Xmas!!!

Check that out here.
Happy gifting! xx