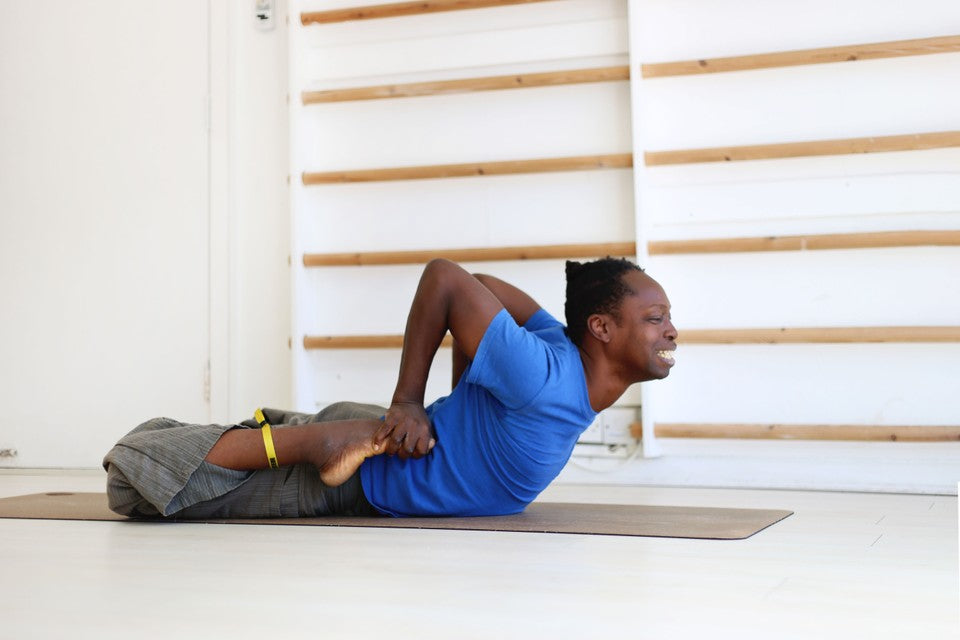 Olu is one of our longest standing teachers and a familiar face for those that come to practice Ashtanga or Vinyasa at the studio. He has been teaching with us since we opened 4 years ago and in that time, people have come to love his challenging yet playful approach.
You can always count on Olu to crack a joke whilst blasting out a ninja-style Ashtanga transition, and give you the confidence to try it for yourself. People often leave his classes feeling invigorated and definitely always with a smile on their faces :) So enjoy reading about Olu...
1. What has helped you stay positive during this time?
I believe all emotions are valid and trying to send you a message, so this is something I've kept in mind during this time. If we only listen to the messages we like, then we miss a whole load of other messages that might be useful! So whether they're positive or negative, feel the emotions, honour them… just don't let them live with you.
2. What's the first thing you do when you wake up in the morning?
The first thing I do when I wake up is a daily energy routine taught by Donna Eden consisting of tapping certain meridians, cross crawling, and other movements designed to strengthen my energy field.
3. What helps you to wind down?
I like (probably a bit too much) to get lost in watching Sci Fi and Fantasy TV series these days. I have a sneaking suspicion that I might really be an alien...I just lost my memory!
4. Have you got any daily habits you'd like to share?
I have lots of daily habits which I have gradually built into my life over time. The most recent one is cold showers! Nothing like a cold shower to wake you up.........and it has numerous other benefits like boosting your mood, your immunity, and you're also able to adapt more easily to cold conditions. If you're trying it out for the first time, best to start off with a normal warm shower, then turn it cold at the end. Keep increasing the length of the cold bit until you can do the whole shower with cold water. 
You can catch Olu on the mat on Mondays 6pm Yoga for Strength + Conditioning and Saturdays 9.15am for Ashtanga, book your spots here.