Teen Yoga: a little bit about our teen classes, from a teen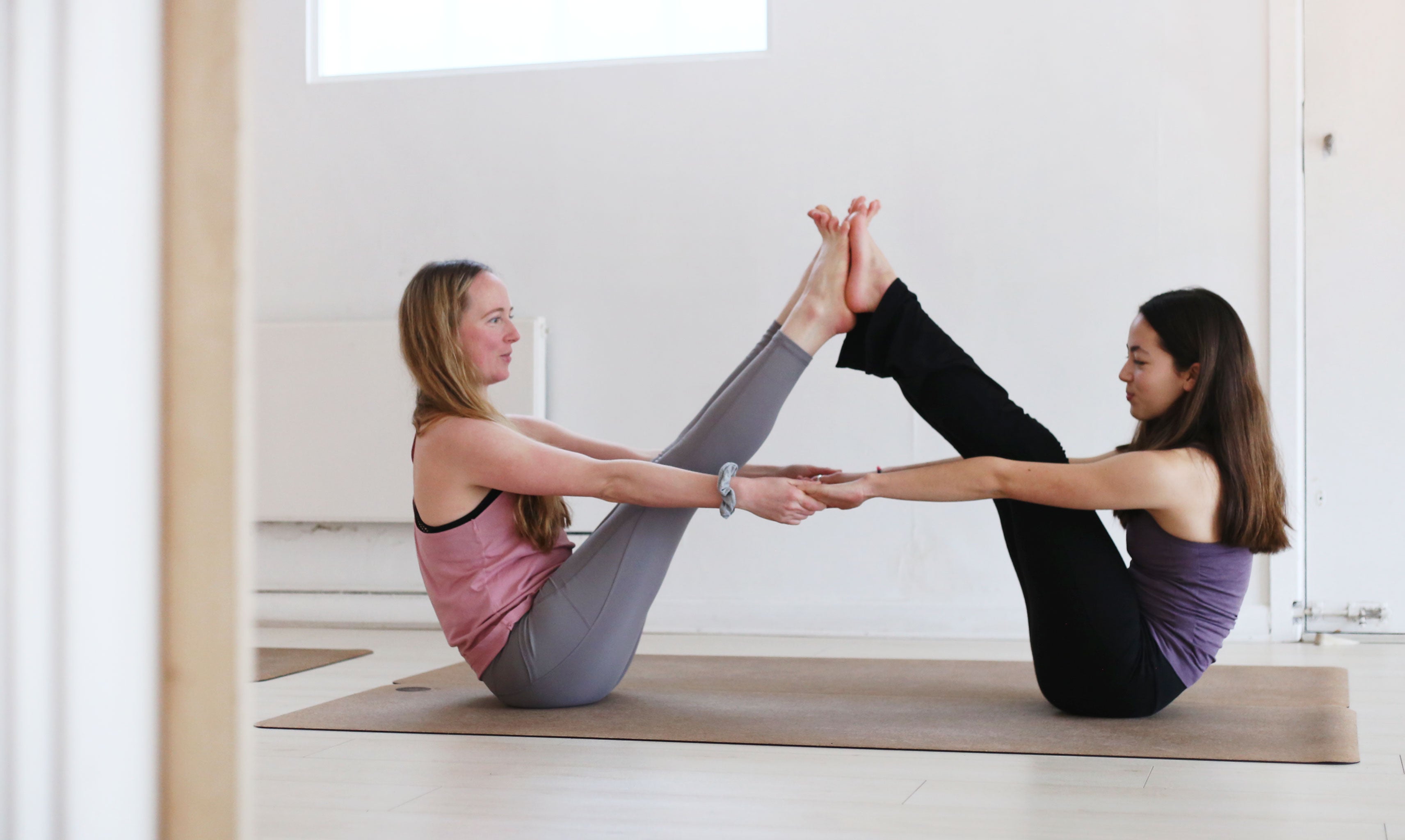 If you're a teen yourself, or a parent of a teen looking for yoga geared towards them, then our Teen Yoga Courses are perfect for you!
Growing up can be quite a changeable time, with lots of everyday stresses and pressures coming from school, friends, home life… yoga can be a great antidote to these things, providing space, time and techniques to cope with what you/ a teen might be navigating right now.
We hold a fun and supportive environment where similar ages come together to explore, play, focus and relax their bodies and minds. You don't have to have done any yoga before to join, or to do much other sports or exercise at all - just bring yourself, come with friends, make friends here, as we move our bodies and settle our minds in a way that feels good to you.
On that note, we thought you might like to hear from someone who's done the teen course before, to give you a little insight into what to expect and hopefully answer any questions you might have!
So! Here's Erika sharing her experience of Teen Yoga at Trika <3
Hey Erika! What was your most enjoyable part of our Teen Yoga Course?
The first time I really connected to the savasana was an eye opening experience! I think some people have a misconception that meditating means completely emptying your mind until it's just blank- that is one way to describe it but when I started meditating I would intuitively imagine things like floating in space. I specifically remember coming out of the studio afterwards and feeling disbelief at how present and content I felt. This just proves that sometimes we don't realize how preoccupied and tense we are and how much we need to practice yoga until we do haha!
What did you find most helpful about the course in terms of learning about and trying out yoga?
I think a good thing about the course is it provides structure and accountability to turn up to the studio in whatever state you're in after school, because you learn different things from a class when you go in already feeling calm and energetic versus when you're unsure and tired. If you're able to use yoga to take more ownership over your state of mind, that's a really powerful thing.
Since the course, how has your practice taken shape?
Recently, I've really liked it when teachers have encouraged the class to set intentions for the session. It allows me to have a focus to check in on and come back to when I start to lose concentration. Initially basic self-love mantras felt foreign, and I realized I had some work to do ahaha. Since then I started using affirmations to calm and ground before a shift, and eventually incorporated them into daily life.
Did you join with friends and was that a nice way to explore yoga?
I did the Teen Yoga course with friends when I was 13, and became really close friends with someone who was just an acquaintance because of it. The social aspect was great for me but I think we were a bit rowdy in the studio haha, sorry! I think there are pros and cons to joining solo versus with others- basically, don't wait until your friends want to do it with you.
Anything else to add? :)
If I could give advice to teens starting yoga it would be to practice vulnerability, because that's how you get the most out of it. It's a really difficult time to be comfortable in a body but I'm so glad I was exposed to yoga early on!
Fancy joining us for our next Teen Term on Thursdays 4.30-5.30pm. They restart on 21st April with the lovely Rosa Lia!! Sign up here.