Insight into our North Devon Retreat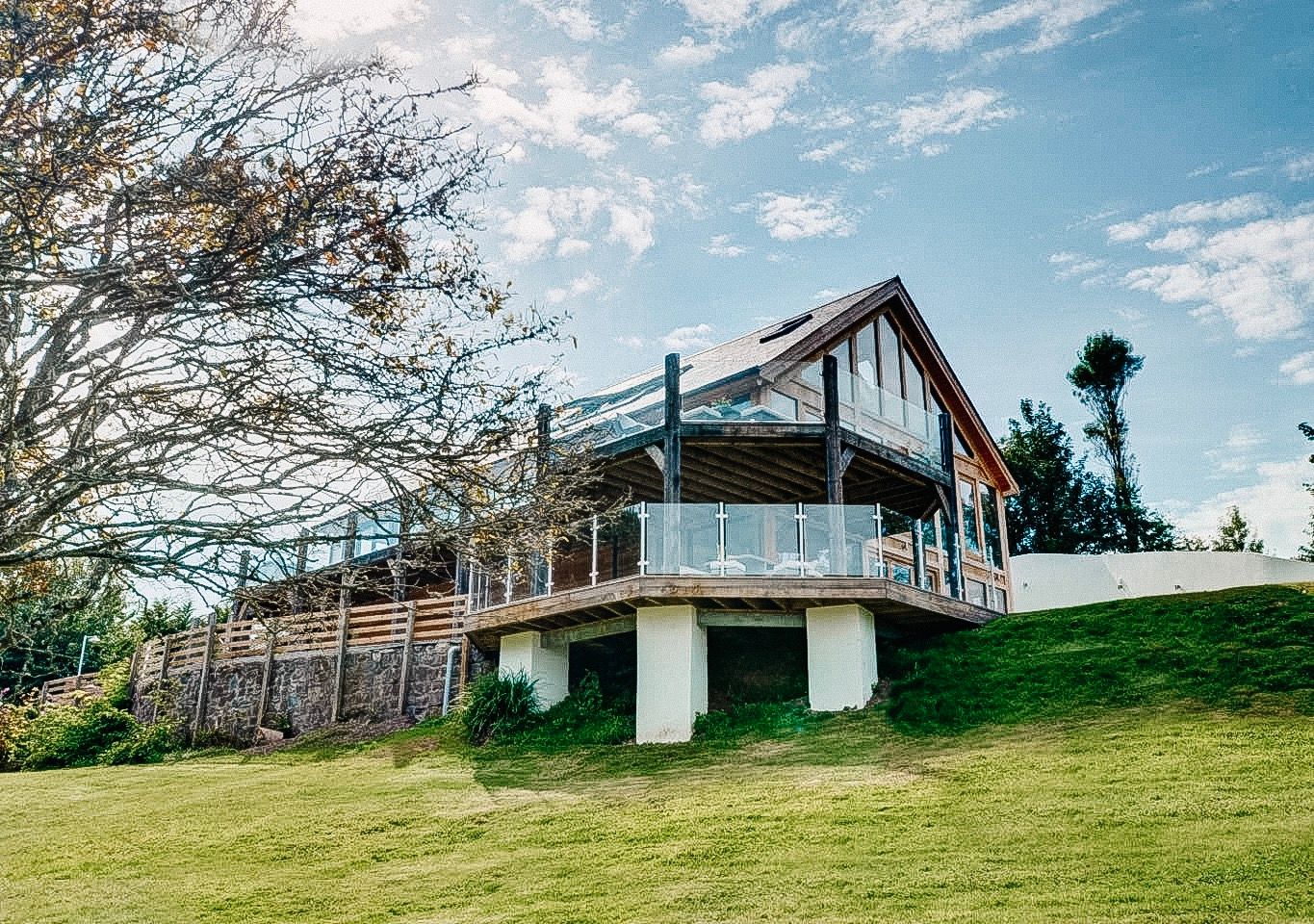 So you're thinking about coming on retreat? Or just curious about what goes down in the Trika-sphere when it comes to yoga retreating?
Well.. we are about to tell you! Over the years, we have received some really heart-warming, lovely feedback from people who have come on a Trika Retreat; from retreat returners to folk that have made it for a one-off getaway. So we thought to write a little something something about our next one coming up..
Our North Devon Weekender this November!
THE HOUSE
On this retreat, our house is a gorgeous, spacious, heart-warming property, with stunning sea views from rooms, lots of relaxing, chill-out spaces, outdoor areas to explore, and a luxuriously large space to do yoga together. When you see it, you'll see why we come back every year! The sea views from our hilltop house is just so wonderful. This is your house for the weekend to relax in and use however you like, and we always encourage you to spend the days in a way that you'd like.
Of course, being in Devon, the sea is also super nearby, and we often take a walk from the house down to the a swim spot, surrounded by rocks on a beautiful sanded beach that's never busy and most people don't really know about - a lovely, hidden cove!
The wonderful town of Ilfracombe is also super nearby, so there's the chance to head there to sample the local delights, as well as other beaches and coastal spots around the area that interest you. Equally, if you just want to spend the weekend relaxing at the house and the grounds, there is plenty to do.. Or to not do :)
THE PEOPLE
One of the main things of why we love running our retreats - over the years we've had the pleasure of getting to spend time with all you lovely people that come along.
It's important to us that anyone and everyone who just fancies a relaxing weekend for themselves feels welcome, and there is absolutely no expectation around yoga abilities, or indeed, any expectation to participate in the yoga if that's something you don't feel like doing one morning/eve.
Equally, this is your weekend, so as much as the social aspect is just absolutely wonderful, you can also curl up with a book, take a lil solo walk, have a snooze, go off on trips of your own/in smaller groups - whatever you want to get out of the time away..
THE FOOD
Ok, ok, we said the people were the best bit, but also closely/equally/maybe even more so… the food. We LOVE food in the Trika team, and we aim to provide you delicious, tasty, nourishing food on retreat. We cater for all your feeding needs, including snacks, with original, seasonal, flavoursome foods.
A huge part of the retreat is also sharing meals together and spending that time at the table or wherever we sit down to tuck into some goodness. Often over a glass of wine in the evenings too, and always finishing with dessert and sweet treats as we wind down from the day. In our Devon house, it's also super nice to watch the stars from the balcony/ garden and enjoy chats into the night with the fresh sea air around us :)
THE VIBE
Our retreats are about providing space for you, a relaxing vibe to help you take time off from whatever you need. There is no expectation, no requirement, no prerequisite needed for joining us on any of our retreats. All of our retreats are surrounded by nature too - something important to us when we plan them!
People often come in pairs, smaller groups, but also solo as well - any solo / group configuration is welcome. Any questions at all that you have about this retreat or any others, our team are always happy to answer or chat through with you, so do drop us an email at contact@trikayoga.co.uk or drop us a DM on our retreats Insta!
Find us at @trikaretreats, to also see what we get up to and what our retreats are about :)
Book your spot on a Trika Retreat here!!